About Us

Industry Is A Better Horse To Ride Than Genius
Incepted in the year of 1997, we at Nay Polymer are pleased to introduce ourselves as manufacturer and supplier of PTFE products. We are a small scale Industry involved in processing of fluro polymer materials and lot many engineering plastic.
Company is associated with many companies for processing , supplying, and manufacturing many industrial products. Located in one of the biggest industrial area of India. The company is supplying materials to all big and small industry and traders in and around Vapi.
We make the most sincere effort to offer replacement of highly priced PTFE products . All the replacement products offered by us have the same specifications as those of OEM brands. We work very closely with our international partners to offer the best quality at most reasonable prices. It is our humble effort to reduce your maintenance costs & offer our best services to you.
We owe our major part of success to the invaluable aegis offered by our owner Mr. Chintanbhai Shah. Our tremendous growth is due to his invaluable guidance & his expertise in the same field. Ever since our inception, we have always achieved a good rate of success and this has reaffirmed our faith in supplying qualitative range, timely delivery of orders and competitive prices.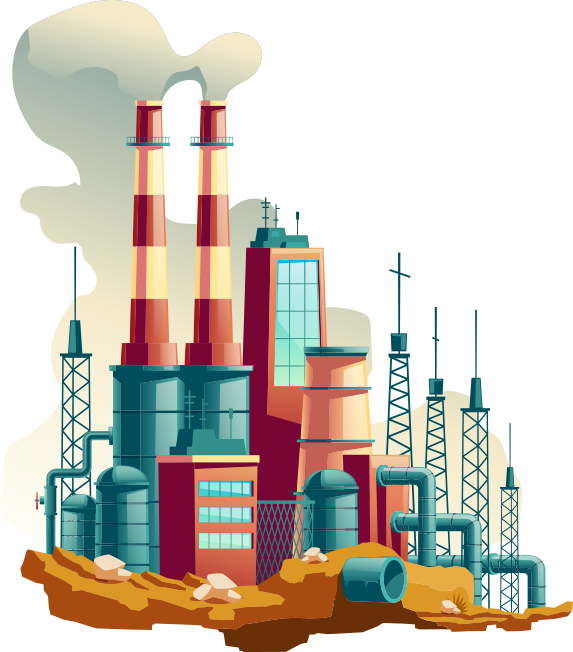 Our Mission
The constant upgradation of our machinery and continuous improvement through latest manufacturing techniques has positioned us as one of the reliable names. We are backed by sophisticated manufacturing capacity and a wide network of distributors who assist in the smooth functioning of the production as well as delivery process. We have the appropriate knowledge about the market dynamics and also about the latest technologies.
We understand the needs and demands of the customers and try to innovate products by imbibing the latest trends in our product range.
Our Quality Standards
As a customer oriented company, we put all the efforts to develop products with superior quality. We make use of qualitative raw material for the production of our engineering plastics and industrial fluoro polymer products and we have modern testing facilities to ensure that they meet international quality standards. Our quality auditors stringently checks entire production process. Following are some of the parameters on the basis which they check the quality of the products:
o Finish
o Performance
o Strength and durability
o Abrasion resistance
o Heat resistance
Our Team
Quality being our forte, our team of professionals leaves no stone unturned in offering a quality range of engineering plastics and industrial polymer products. Our team of experienced professionals possesses sound experience of the industry and work in close coordination with each other.
Our team includes :
o Engineers
o Technocrats
o Quality controllers
o Procuring agents
o R & D experts
In addition, our procuring agents are highly experienced in procuring raw material from reliable vendors and therefore they ensure that only quality products are sourced so as to ensure complete satisfaction at clients end. We also ensure that regular trainings are given to our adept team members so as to keep them abreast of the current trends and norms in the industry.
Our Facilities
We boast of our sophisticated infrastructural unit based on a sprawling area that comprises of skilled work force and productive manufacturing plant. To ensure smooth manufacturing, supplying process we have segregated our production process into different sections.
Some of the machines that we have are as follows:
o Screw Extruder Machine
o RAM Extruder Machine
o Compress Sheet Machine
o Testing Machine
o Cutting machine
o Lathes
o Grinders
o And Special purpose machines
Products Offered
We are well-reputed organizations, known for manufacturing & offering quality PTFE products in VAPI. Below is our range and products. We deal in PTFE Moulding, PTFE Lining, PTFE Coating, PTFE Gland and other industrial Plastics. The range that we offer is made from quality material that adds durability and reliability to the end products. Our PTFE products are being used in different fields.
We stand ahead of our competitors on the grounds of following reasons: Intensive monitoring and control on manufacturing and testing process • Warehouse and packaging facility
o Timely delivery
o Economical price
o Experienced and skilled manpower
o Customization packaging facility
Application